Step 1 of 5
Step 1: Materials
Gather the materials needed for this project:
• Paper
• Pen or Pencil
• Notebook
• Recording Device, Audio or Video (optional)
Step 2 of 5
Step 2: Questions to Ask (Part 1)
Prepare a list of questions to ask your family members. Start with the basics, to understand where, and with whom, your relatives have spent their lives.
---
Note
Here are a few examples:
• Where were you born?
• Who else lived in your home when you were growing up?
• What were all of the schools you attended?
• How old were you when you left home?
• What are all of the cities & states you've lived in your life?
Step 3 of 5
Step 3: Questions to Ask (Part 2)
Now the fun questions that will require more thought. The goal of these questions is to encourage your relatives to tell stories. Think of questions that will remind them of the most memorable parts of their lives.
---
Note
Here are a few examples:
• What's the most fun thing you remember doing when you were a child?
• What is something completely unexpected that happened to you in your life?
• What was the most exciting thing that ever happened to you?
• Can you recall a time that you were the most scared?
Step 4 of 5
Step 4: Interview Your Family Members
The next time you get together as a family, ask your relatives to answer your questions. Consider sending the questions in advance, to give your relatives time to think about their answers.
• If you don't live near them, set up a video conference or a phone call.
Use your notebook to take notes so you don't forget all of the interesting answers.
---
Note
Instead of taking notes, you might want to record the answers with a video or audio recording device. That way you won't miss anything while they are talking.
Step 5 of 5
Step 5: Capture the Family History
Create your Family History Notebook.
• Decorate the cover with the title of your Family Stories or Family History Book.
• Write down the stories that your relatives shared with you.
• Include a section for all of your relatives who answered questions, and write down "The Basics" for each person.
• The next section will include all of the stories, or answers to the questions that you received when you were together.
---
Note
The best part is that you can add to this book every time your family gets together. Just bring a few new questions or conversation starters and you'll add more chapters to your family history book.
Quality time... made easy!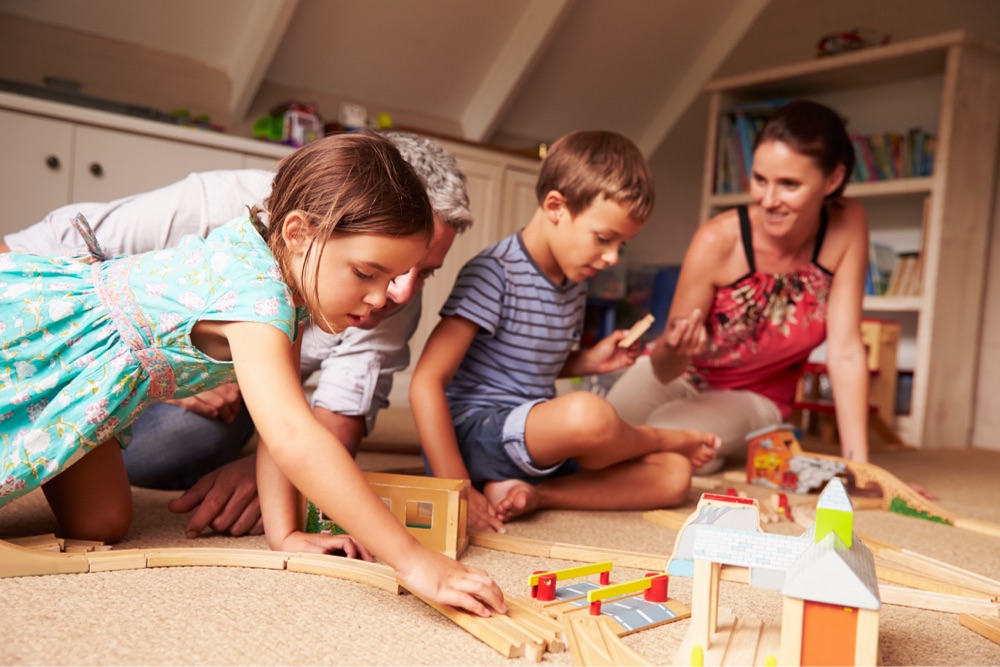 Sign up today for a special offer!
Learn More